Been Bitten by the Ticket Shark™?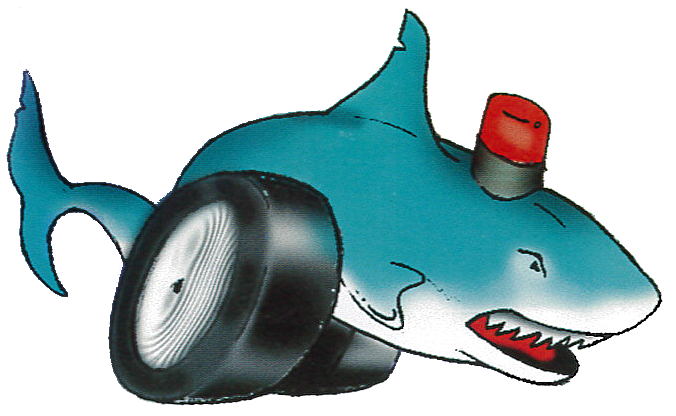 The NY DMV recently adopted a policy of imposing lifetime loss of driver's license if a motorist accumulates 25 points over their driving career.  Just five or six convictions could cost you your right to drive…FOREVER.  It is more important than ever to mitigate the damage that can come from being ticketed.   For dedicated and zealous legal representation, contact the Law Office of Kurt Mausert.   Our office has 24 hour availability for urgent matters.
Did you know that in New York State…. ?
If you accumulate 25 points, you could face a LIFETIME loss of your driver's license. The new DMV rules allow them to add up points starting from the beginning of your driving career. It is more important than ever to minimize the number of points on your license.
Your driver's license will be taken if you accumulate 11 points within 18 months.
3 convictions for cell phone use (or using ANY electronic device while driving) in 18 months results in loss of license.
Your driver's license will be taken if you get 3 speeding convictions within 18 months, regardless of the points.
Pleading guilty or being found guilty of a speeding violation in New York state will result in points on your license.
6 points on your license in 18 months means the DMV will charge you $100 a year to drive for the next three years.
Fines and surcharges for speeding convictions can range between $100 and $1,000 depending on your record and the facts of the case.
Judges can impose jail sentences for speeding.
Judges have the option of suspending your license for even 1 speeding ticket.
Some insurance companies will raise your rates after just 1 speeding conviction.
Before you plead guilty for that speeding ticket or traffic violation, contact me. You may have a defense, and it could pay big dividends now and in the future to fight that speeding ticket, traffic violation ticket or drunk-driving charge.
You May Not Have to Go to Court to Resolve Your Ticket. Contact My Vehicle & Traffic Defense Law Firm
Don't assume you have to come back to the Saratoga or Adirondack region to challenge your ticket in court. Most of the speeding cases I handle are resolved without my client ever having to go to court. The vast majority of traffic citations and speeding tickets can be challenged and resolved by mail, without your ever having to come back to the region to go to court.
Most cases I handle are resolved without my client coming to town or stepping foot in the courtroom. I resolve most cases by communicating with you via phone and mail. Many times, I can negotiate a fair resolution of your case without the need to go to court at all. Whether your case requires plea negotiations or a trial, contact me, an upstate New York traffic violation defense attorney. I can help.
As soon as possible, before you send your speeding or traffic violation ticket and fine to the court, call my office at 518-587-5700 in Saratoga Springs or e-mail me. I've been defending people on speeding tickets or traffic violations for 26 years. I may be able to save you time, money and worry.
Upstate New York Traffic Violation Defense Lawyer
There are many good reasons to drive in upstate New York and the Saratoga region: skiing, the mountains, the race track, a visit to Lake George or Saratoga Springs, or just passing thru to New York City or Montreal along I-87 (the Northway) or to Boston on the Mass. Pike.Traffic enforcement has increased on roads to popular destinations. Along with the obvious need to encourage safe driving, the increased enforcement has another side. The numbers show an increase in the number of traffic tickets is linked to the downturn in the economy. Fines and surcharges from tickets is an easy way to fill local coffers.
Traffic Violations and Speeding Ticket Defense in Upstate New York and on the Adirondack Northway
Speeding tickets
Failure to yield right of way
Driving without insurance
Driving on revoked or suspended license
These are some of the most common and serious traffic violations — violations I defend people against. Visit the Web sites below to learn more about the consequences of just a few speeding or traffic violation tickets:
The cost of hiring a lawyer to help you resolve that speeding ticket and/or traffic violation by plea bargaining can be far less than the long-term cost of insurance increases, fines, driver's license suspension and damage to your driving record. Contact my law office for help.